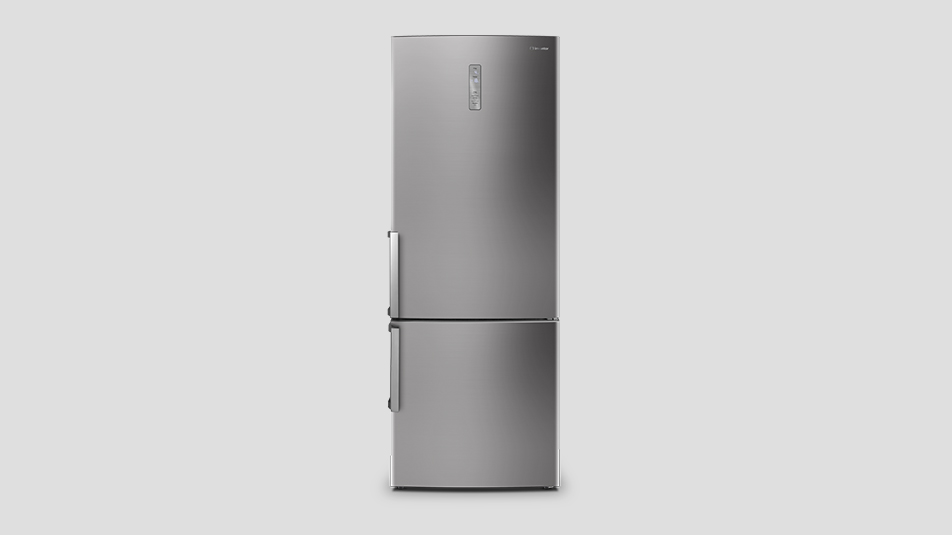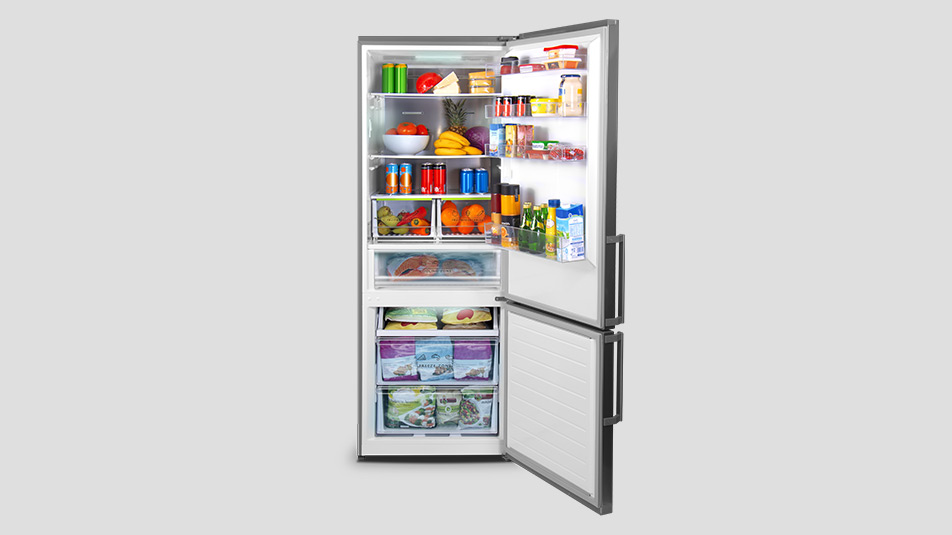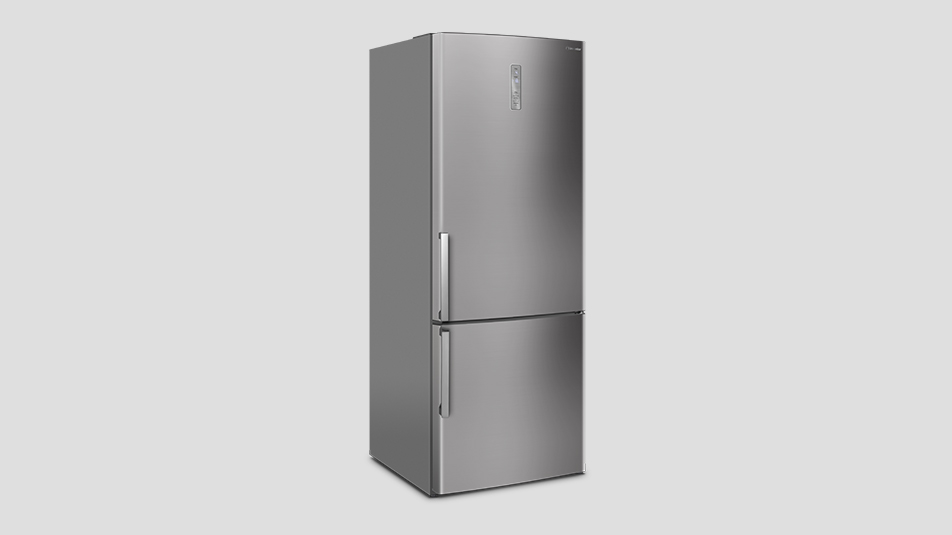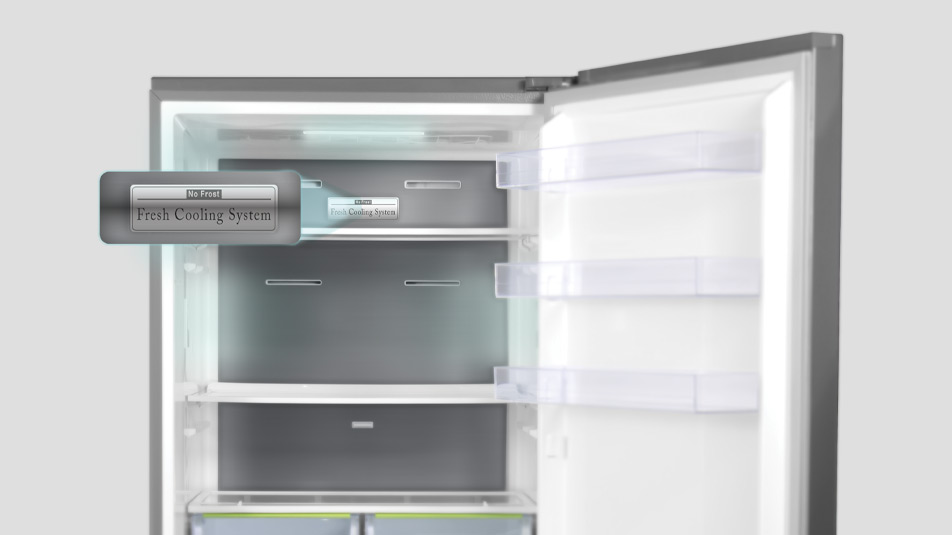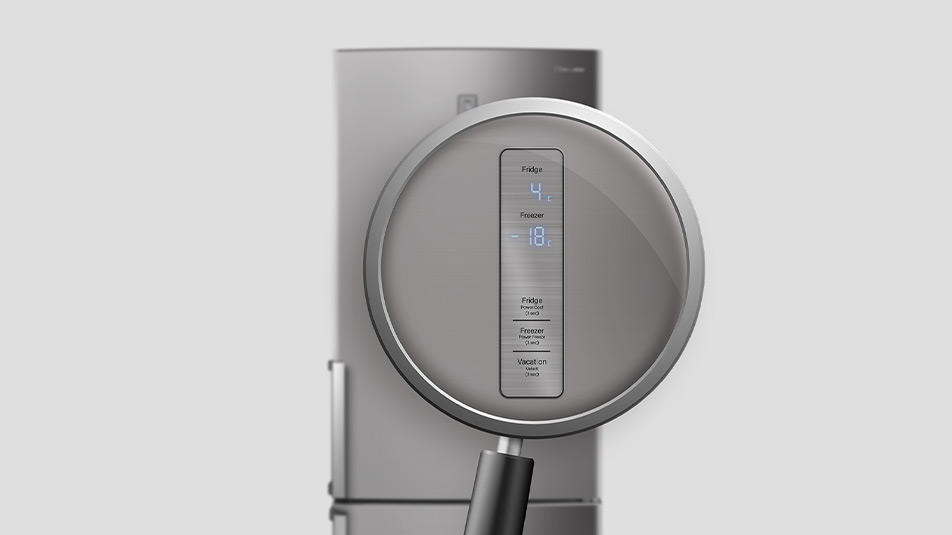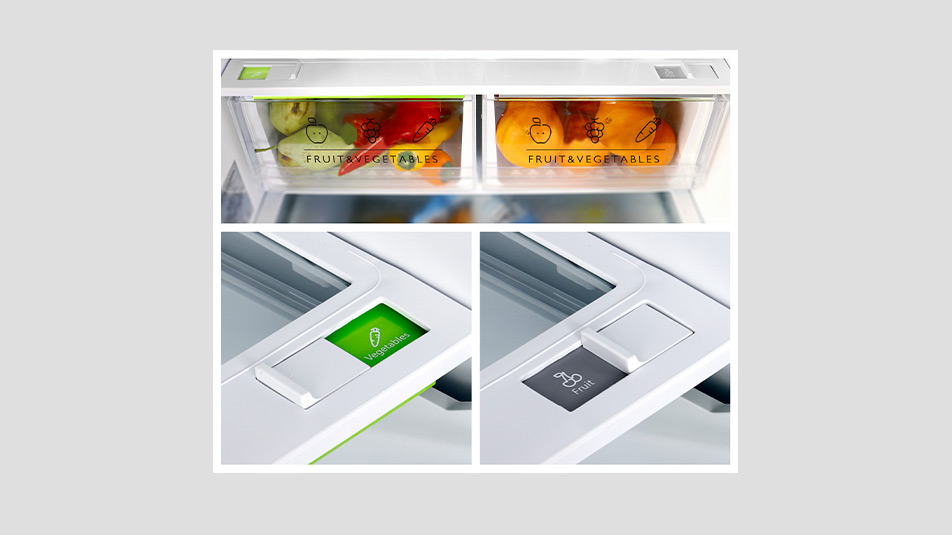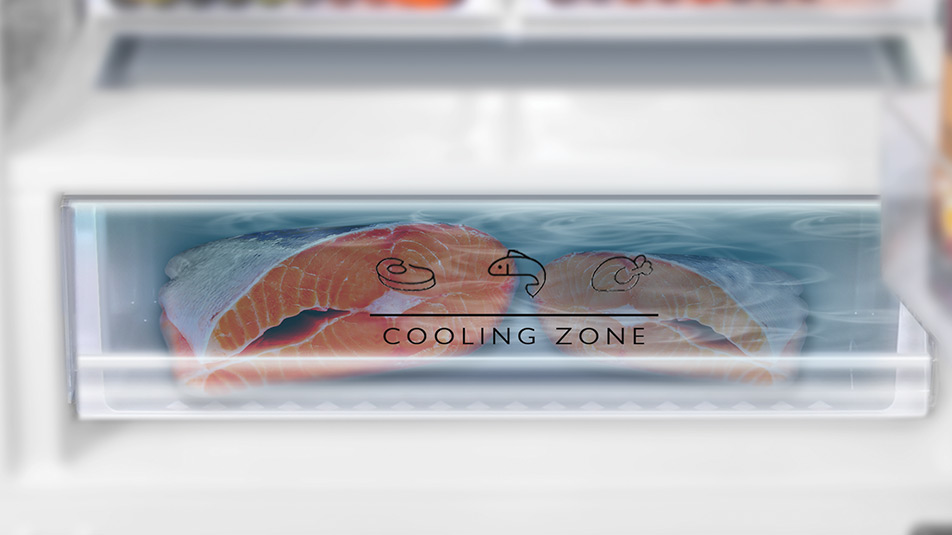 Refrigerator bottom freezer with Total No Frost technology & smart features for even greater comfort in use & impeccable maintenance of your food!
Electric power and functional cost savings
Frost accumulation prevention and stable temperature of the interior
Uniform air distribution throughout the refrigerator
Fresh Cooling System that ensures the optimal temperature inside your refrigerator
Vegetables and Fruit Humidity Control for perfect maintenance of your fruits and vegetables
Become an Inventor Partner
Technical Specifications
PS18870LIN

Energy Class

A+

Fridge Compartment Net Capacity

316

L

Freezer Compartment Net Capacity

119

L

Annual Energy Consumption

336

kWh / year

Temperature Control

Electronic
Cooling Type

Total No Frost

Climate Class

N/ST

Noise Level

41

db(A)

Max. Storage Time After Power Failure

720

minutes

Dimensions (HxWxD)

188.0 × 70.0 × 66.6

cm

Color

Inox

Touch Display

Yes

Lighting

Yes

Adjustable Feet

Yes

Easily Reversed Door

Yes
Benefits
ZeroZone – 0°C Drawer
Especially designed the ZeroZone drawer with temperature at 0°C provides perfect conditions for the long-term maintenance of fresh products, such as fish and meat due to its enhanced cooling. The food retains its nutrients and aroma and remain fresh for much longer.
Digital Control with Touch Display
Integrated with a Touch Display Digital Control, adjust the temperature of the device and select between the most suitable modes such as Power Cool, Power Freeze and Vacation without opening the refrigerator!
Dual Temperature Control
Adjust the function of your appliance according to your food needs and keep them fresh for a longer period of time. Adjust preservation and cooling operation separately and ensure the best possible result.
Holiday Mode
Keep the food in your freezer in excellent condition thanks to the Holiday Function during which the freezer section operates normally and steadily at -18°C, while the refrigerator compartment does not work, offering energy and money savings. Now you can go on vacation without worrying about the quality of your products in the freezer and without being charged for unnecessary operation of the appliance.
Door Alarm
Get informed immediately and ensure the correct operation of the appliance and consequently the proper preservation and cooling of your food with the audible alarm when the door is not closed properly.
Fast Cool Mode
Preserve your food quickly with the Fast Cool Mode of the appliance. Refresh the content of your refrigerator with new food without affecting existing products, as the temperature drops quickly, and the cooling process is not interrupted.
Fast Freeze Mode
Freeze your food supplies in a quick and easy way, thanks to the Fast Freeze Mode of the appliance. Effective even when the freezer is being filled with new items allowing the freezing process to continue.
LED lighting
For excellent and highly efficient lighting, with a lifespan of 30 times longer than conventional light bulbs and 10 times more energy savings.
Easily reversed door
Reversible doors give the option of opening to the right or left, the refrigerator can fit everywhere.
Adjustable Feet
In order for the refrigerator to work effectively it must be properly positioned and aligned. Thanks to the adjustable legs with which it is equipped, it can be placed on any surface you wish, even if it is somewhat imbalanced.
Media Library
User's Manual – Energy Labels - High Resolution Photos - Technical Specifications & Features
All you need to know about
Register now using your e-mail and get all the latest news in the world of air conditioning and more …