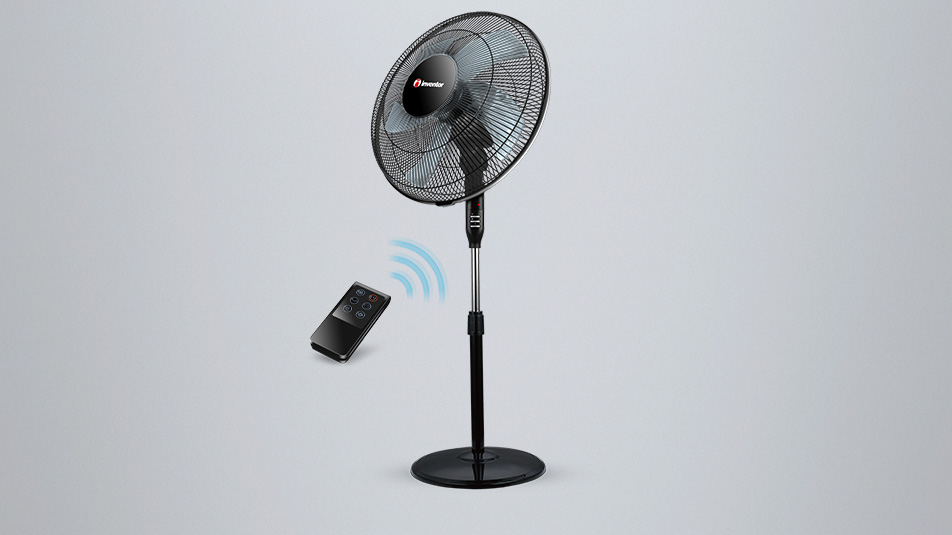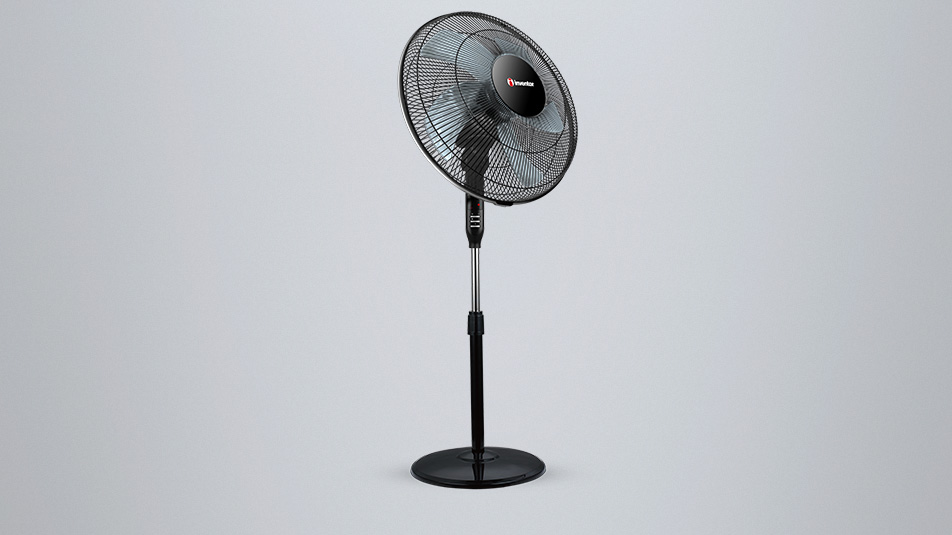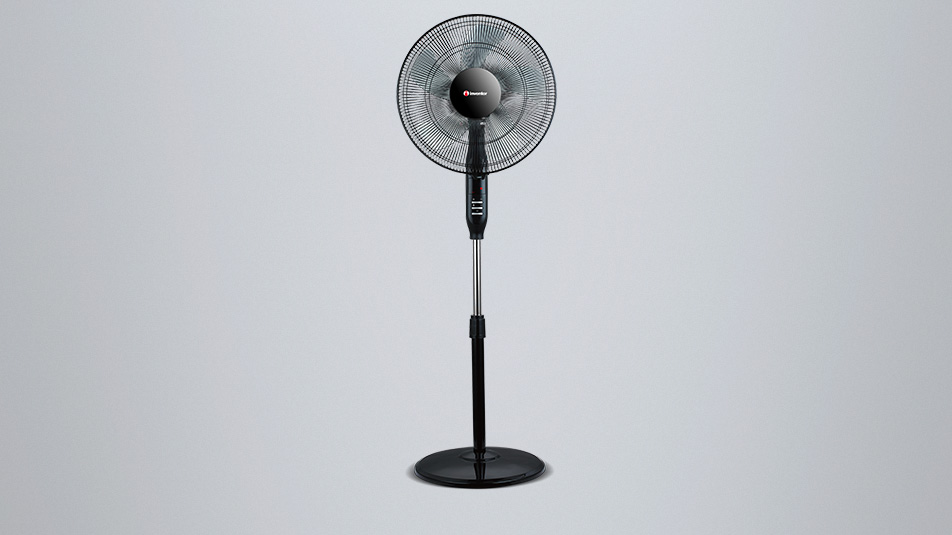 Fan with Quiet Operation and 7.5-Hour Timer!
Enjoy the dewiness with the lowest noise level thanks to the Quiet Operation of the appliance
Ensure carefree moments of relaxation with the Sleep Mode
Save energy and schedule the operation of the device with precision thanks to the 7.5-Hour Timer
Ensure excellent performance due to the 100% Copper Silent Motor
Become an Inventor Partner
Technical Specifications
FN40B-INV

Power

55 (32~55)

W

Speeds

3

Fan Diameter

40

cm

Timer

7.5

hours

Remote Controller

YES

Height

114~140

cm
Benefits
5 blades
The fan is equipped with 5 blades that contribute to the uniform air distribution in all directions, increasing the coverage distance, while keeping the noise levels low.
Remote Controller
The temperature and functions of your fan can be adjusted with ease and comfort,thanks to the remote controller.
Adjustable Height
The fan design allows you to adjust the height of the device to the point you wish, between 114 and 140 cm, from the telescopic support system. Set the height that suits your needs and place it easily on surfaces, furniture or floor and enjoy ideal conditions.
Natural Wind Operation
Enjoy the sense of a soft and pleasant air in your place and feel as when you are in nature thanks to the Natural Wind Operation of the fan. The unit switches speeds from Low to Silent every 6 seconds, offering a refreshing cool air.
More
Wider Angle
With the ability to rotate horizontally up to 85 degrees and vertically up to 28 degrees, the fan adapts to your needs, wherever you are.
3 Fan Speeds
You can now easily adjust the air flow rate according to the cooling needs of your space and enjoy ideal comfort conditions.
Horizontal Auto Rotation
Ensure greater coverage of cool air in more parts of your place thank to the Horizontal Auto Rotation during which the fan head rotates up to 80 ° on the horizontal axis.
Motor Overheating Protection
Enjoy the safe operation of your fan & ensure longer lifeline for the unit! Thanks to the overheating protection technology, the motor automatically shuts down in case of a temperature increase due to any problem, protecting it on a long-term basis!
Media Library
User's Manual - High Resolution Photos - Specs & Features File
All you need to know about
Register now using your e-mail and get all the latest news in the world of air conditioning and more …